He sent His Word and healed them, and delivered them from their destruction. ~Psalm 107:20
Home
---
---
Weekly Phone Meetings
Ninety Days of Encouragement: Monday mornings, Thursday mornings and evenings
Bible Studies: (7 week sessions) Monday evenings, Saturday mornings and evenings.
Times:
Mondays (5 AM/ 7 PM*) EST
Thursdays (5:30 AM/ 7 PM) EST
Saturdays (7 AM*/ 7 PM*) EST
The starred meetings (*) are periodic Bible studies. Please check the calendar to see when they are in session.
Phone: 712-432-8700 (code: 9754763#)
---
---
THE BIBLE FOR FOOD RECOVERY FALL RETREAT ~ NOVEMBER 3-5, 2017

(MORE INFORMATION COMING SOON)
---
---
---
---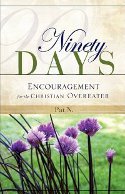 Ninety Days
Encouragement for the Christian Overeater
Contact us via email or by phone:
bibleforfood@gmail.com
214-205-5602

---